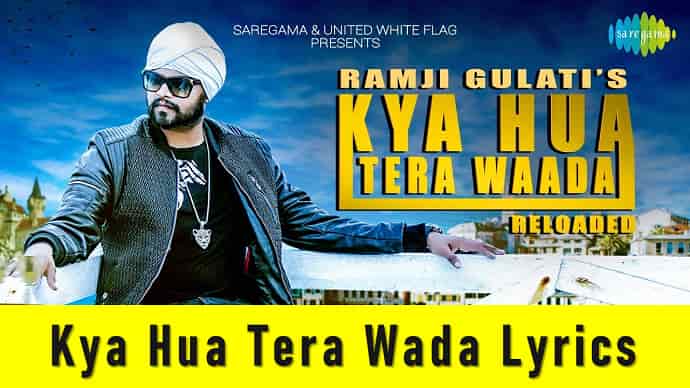 Here we are presenting the legendary popular song Kya Hua Tera Waada Lyrics from the movie Hum Kissi Se Kam Nahin. The song originally sung by Mohd. Rafi & Sushma Shreshtha.
After a long time the song again reprised by another one of the finest singer Ramji Gulati. The song is one of most romantic love song of that time. He is a Punjabi singer and mixed the song with some Punjabi Lyrics. The song re-ignites by techno beats that touches the soul again.
Music Composer of the song is R.D. Burman and originally the song's lyricist is Majrooh Sultanpuri. In the music Video Featuring both Ramji Gulati, Devshi Khanduri, and Rohit Gujjar.
The covered song is directed by Jot. The song was arranged and Programmed by Dr. Deep by United White Flag Studios. It was mixed & mastered by United White Flag Studios and director Of photography is Rahul Arora. The song is Edited by Varun Arora. It is a project By United White Flag under the label of Saregama India Ltd.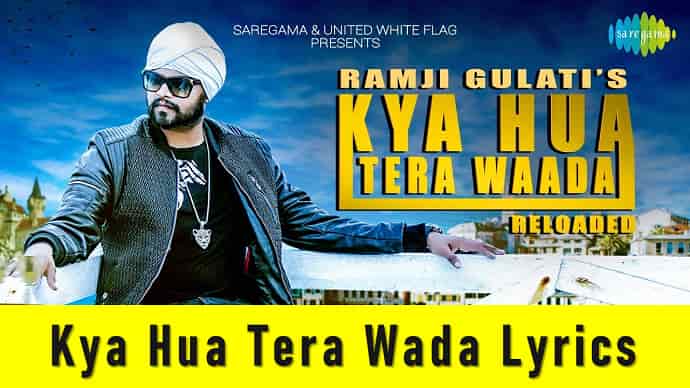 | | |
| --- | --- |
| Criteria | Name |
| Song Cover | Kya Hua Tera Waada |
| Singer | Ramji Gulati |
| Music | Ramji Gulati |
| Lyrics | Majrooh Sultanpuri |
Kya Hua Tera Wada Lyrics By Mohammed Rafi
Kya hua tera vaada woh kasam woh iraada bhoolega dil jis din tumhe
oh din zindagi ka aakhri din hoga (2)
Kya hua tera vaada woh kasam woh iraada
Bhoolega dil jis din tumhe
woh din zindagi ka aakri din hoga (child)
Yaad hai mujhko tune kaha tha
Tujhse nahin roothengey kabhi
Dil ki tarah se haat mile hain
Kaise bhala chootengey kabhi
Teri baahon mein beeti har shaam
bewafa yeh bhi kya yaad nahin
Kya hua tera vaada woh kasam woh iraada
bhoolega dil jis din tumhe
woh din zindagi ka aakhri din hogaO kehne waale mujhko farebi
Kaun farebi hai yeh bata
woh jisne gham liya pyaar ke khatri
yah jisne pyaar ko bech diya
Nasha daulat ka aisa bhi kya
Ke tujhe kuch bhi yaad nahin
Kya Hua Tera Wada Lyrics