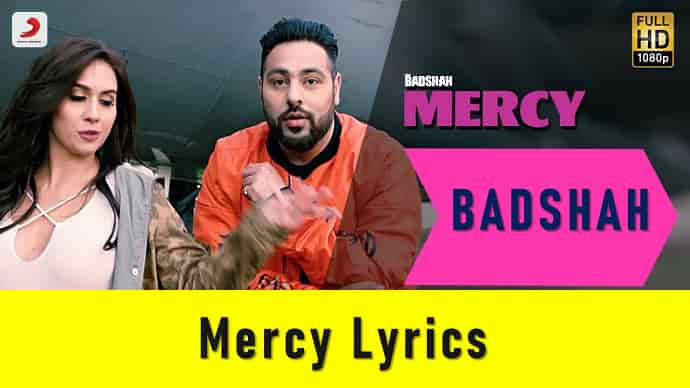 Presenting Mercy lyrics by Badshah. The beautiful party song sung by Badshah starring with Lauren Gottlieb. The song is from the hit album One (Original Never Ends) by Badshah. The song composed and sung by himself. It has the gorgeous and super talented Lauren Gottlieb grooving to it. Watch this lyrics video and sing along. The Mix of the song done by Badshah & Aditya Dev. Eric Pillai (Future Sound Of Bombay) mastered the song under the music label of Sony Music India.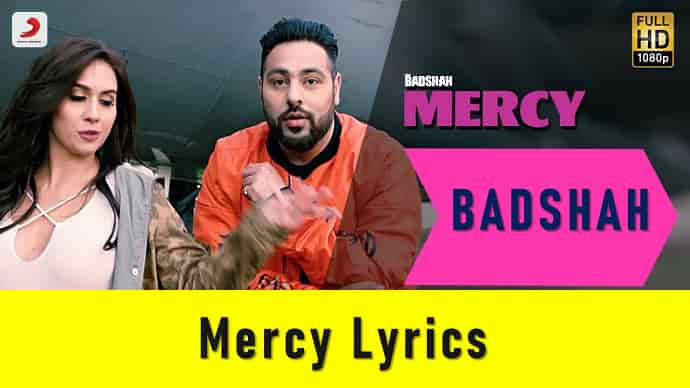 | | |
| --- | --- |
| Criteria | Name |
| Song | Mercy |
| Singer | Badshah |
| Music | Badshah |
| Lyrics | Badshah |
Mercy Lyrics By Badshah
Ik kone mein tha baitha
Jab mujhe woh dikhi thi
Woh sabse alag thi
Woh sabse haseen
Aankhen meri phir uski aankhon se ja mili
Ik vaari, do vaari, phir nikli hansi
Ik haath hawa vich dooje 'ch glass
Mainu ni pata si glass 'ch ki
But hauli hauli lakk nu ghuma ke nachdi
Lage so sexy..
Oh takdi mainu
Main takda ohnu
Mahaul mein tension badhne lagi
Khuda ki kasam na kabhi main pi
Haan phir bhi thodi thodi chadhne lagi
Ruka na gaya main gaya ohde kol
I said I wanna talk
Oh kehndi mainu bol
Main ohde nede jaake ohnu pucheya
Baby do you freak like you dance
Cause you dance like a pro
Have mercy on me (x2)
Jaise hildi hai waisa mat hila kar
Lage mujhe rahegi Rabb se mila kar
Body teri hotter than Chinchilla Fur
Teri maa ne tujhe bada kiya kya khila kar
Ruk jaaye dil when you get down low
Karlo reham thoda meri maano
Aise meri jaan na meri jaan lo
Aise meri jaan na meri jaan lo
Dhundha but koi na nikli kami
Pairon ke niche se nikli zameen
Band bhi karo ab karna yun tease
Hathon ko jod ke kehta hoon please
Have mercy on me (x2)
Karlo reham thoda karlo reham (x7)
Karlo reham thoda karlo
It's yo boy Badshah.
Mercy Lyrics By Badshah