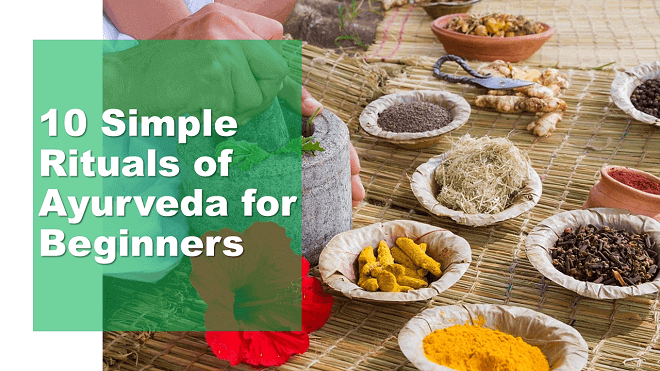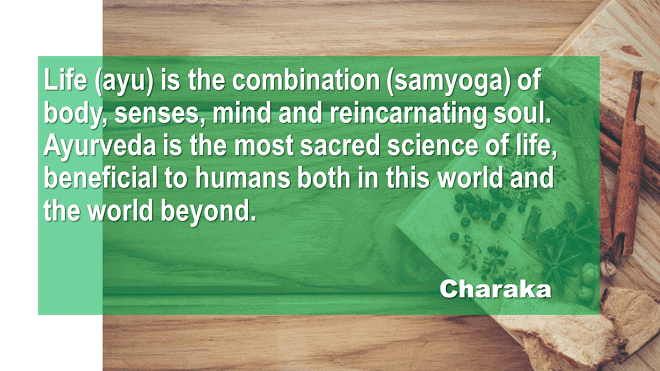 If you are facing stressed time with your life then these 10 simple rituals of Ayurveda for beginners will help you surprisingly. Go through all of them here, and get yourself a better way to make your life easier.
There are many people who want to enter into their yoga practice because it helps them to get inner peace. Ayurveda is another cool natural treatment process for mental health of human.
In this article, we are going to explain how efficient and beneficial for you to use Ayurvedic rituals for improving you inner health. We have discovered the most actionable 10 rituals of Ayurveda for you that you can practice daily.
10 Simple Rituals of Ayurveda for Beginners
The world is being more competitive day by day and their life is being busier along with it. We are working so hard and push ourselves harder than before to get success. All these hardwork making us tired and exhaust. Only the inner peace can improve our life through Ayurvedic treatment.
As we are doing more work than before, our body needs more rest and healthy exercising daily. With effective Yoga practices, every body can gain their peace in life. Many Gurus have suggested their followers to practice Yoga daily. Only then you can have better health through Ayurvedic process along with it.
Ayurveda is one of the most ancient teachings with natural treatment proceedings for treating many dangerous health deases. If you want to build the most effective version of yourself in terms of healthy life, several things you can follow.
These healthy rituals of Ayurveda for beginners will help you to get the ultimate health you desire to have. Before that let's check something about your diet.
A healthy diet, with proper hygenic habits, and self care can get you the better health. It will improve your physical conditions and eliminate all difficulties along with it. If you want to get a happy, healthy and a full enjoyfull life.
Here are 10 rituals of Ayurveda for Beginners that you can incorporate into your Dincharya (daily routine) instantly and easily!
1. Go to Bed Early
According to Ayurveda, early sleep is one of the ideal ways to maintain good health. Try to be in bed until 22:00, as it is said that the body detoxifies and recovers between 22:00 and 2:00.
An hour before you go to bed, turn off all devices such as a TV, phone, or tablet. This will prevent you from transferring this harmful energy to your bed. This is another cool and beneficial rituals of Ayurveda for beginners.
2. Get Up at Dawn
Just as it is recommended to go to bed early, you should also wake up with the sunrise. After a good night's sleep, you should not feel that it is difficult to wake up early. These cool rituals of Ayurveda for beginners will make your life easier and healthier.
It is said in Ayurveda that sleeping after sunrise leads to clogging of our communication channels with impurities that make your mind feel dull, you may be depressed, and your body will be lethargic all day long.
Read Also: Woodworking With A CNC Router
Although it may not be easy at first, especially for night birds, try it, and you will see that once you follow these recommendations for a long time, the body will get used to it, and the effects will come!
3. Start the Day with a Glass of Water
Once you wake up, stretch your body and drink at least one glass of water. Try drinking lukewarm water, which activates the organs to function correctly throughout the day and promotes easy bowel movements. In many cases, it works like one of the best rituals of Ayurveda for beginners.
4. Empty the Intestines
Another supportive "rituals" that follows is to empty the intestines as soon as possible after waking up. The longer we function during the day without a proper bowel movement, the more time toxins act in our body.
This leads to long-term unpleasant health problems and possible chronic conditions. Our digestive tract is a crucial factor when it comes to health and well-being. It also recommended as one of the most effective rituals of Ayurveda for beginners.
Read More: How To Complete A Survey Without Doing It?
5. Focus on Oral Hygiene
One of the most important Ayurvedic health rituals to follow is proper oral hygiene. Using a tongue scraper, you eliminate toxins that accumulate in the mouth throughout the day, which also helps maintain healthy digestion.
Then I recommend brushing your teeth with herbal toothpaste and the right toothbrush. Finally, you can gargle salt water with added garlic to thoroughly clean your throat.
6. Cleansing Ritual SHAT KRIYA
Most of us intuitively rinse our faces with water in the morning to wake up and feel fresh. This is actually an Ayurvedic practice itself called Shat Kriya. (You can see how many Ayurvedic rituals you are already unknowingly practicing! ;-))
Read Also: How To Lock Facebook Profile?
7. Oil Massage
The warm oil massage helps to relax the muscles, hydrates the skin, calms the body and mind, and soothes the entire nervous system.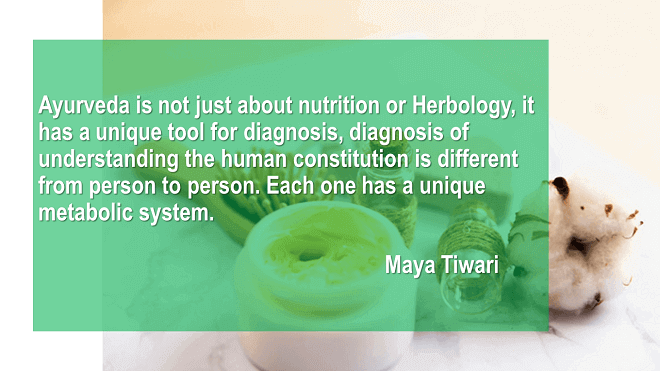 It can be easily performed on the whole body, for 15-20 minutes, ideally with herbal or medicated oil (even better if it is a specific oil for your Dosha type).
Read Also: Health Benefits of Gooseberries
Start by slowly massaging the outer ear, neck, upper spine, arms, joints, abdomen, and legs. These practices are known in India for making you feel rejuvenated from head to toe after them. Beautiful idea, isn't it?
8. Yoga, Pranayama, and Meditation
The ideal combination, according to Ayurveda, is yoga + Pranayama + meditation. Take at least a few minutes in the morning to stretch.
Perform basic yoga positions, followed by breathing exercises (detailed instructions on how to do this. This is also one of the great rituals of Ayurveda for beginners.
See for example in our article Full Yoga Breath for Yoga and Life) and end with a refreshing meditation that will wake you up—the coming day.
9. Treat Yourself to a Relaxing Bath
Finding time for a relaxing bath not only supports your overall health but can also serve as a moment to relax and enjoy the much-needed care of yourself! Bath also improve your personal life.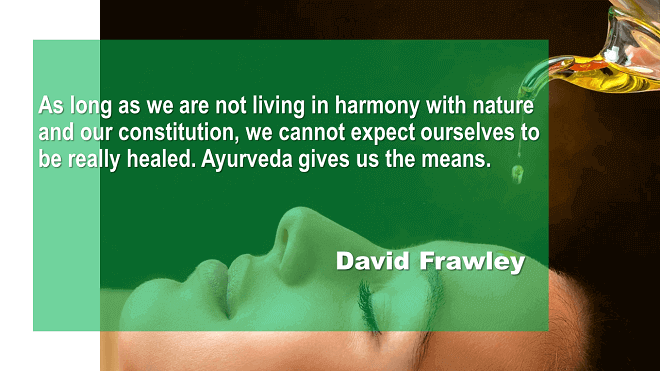 There are several Ayurveda medicine to help your love life like Fildena 100. Though taking medication is not a very useful way for these sort of cases.
Don't use these for any exact result from your life. Instead of doses, you can try these rituals of Ayurveda for beginners we are talking about.
10. Give Your Body the Right Fuel
Ayurveda says that one should consume three meals a day, with lunch being the largest. Focus on proper nutrition, look for quality foods that will supply your body with suitable nutrients. It's another cool rituals of Ayurveda for beginners.
Suppose you are interested in more about Ayurvedic foods. In that case, there are several articles, such as the 12 most critical Ayurvedic foods for body and soul balance or a tip on Morning Ginger Detox Tea.
Final Words on 10 Rituals of Ayurveda for Beginners
We are at the end of our discussion on the benefits of doing Ayurveda rituals in our regular life. Most of the Mantra Gurus has recommended these rituals for improving the inner personality of people.
If you want to understand or feel the change your self then you should try all 10 rituals of Ayurveda for beginners. It will help you to calm yourself and find inner peace.