LifeStyle
8 Style Tips Every Woman Should Know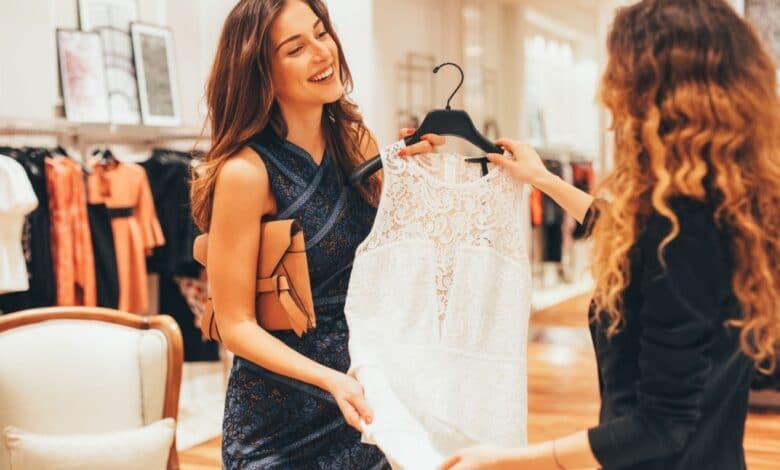 Being able to style yourself chic regularly can turn out to be difficult. If you're tired of looking too bland regularly, here are 8 style tips you should know.
These styling tips might look very simple, but they would change your game. Whether it's a brunch date or night party, you will look fabulous and fashionable every time you come out of the house.
However, it is tough to take out some extra time for shopping in our busy lives. So, Shopoth.com is here to make your shopping easier.
Let's get started!
8 Style Tips Every Woman Should Know
Boost your confidence with these 8 style tips to look fabulous every day. Let's start!
1. Arrange your wardrobe
It would be better to have some staple items in your wardrobe.
Some basic pieces are fitted jeans, some basic t-shirts, a leather jacket, a black dress, a denim jacket, and neutral-toned shirts.
While arranging your wardrobe, you need to pick and choose some basic items to pull out an amazing look.
2. Check your fittings
It would help if you had proper fittings for your clothing. So, it would be best to choose a good tailor for yourself.
By this, you would not only get a ravishing look, but you will also feel comfortable. However, you won't feel pleased with your pants dragging on the floor or dresses crowded over your body.
You can also have under or oversized clothing to experiment with new fashion ideas. Many influencers use this technique to create to slay their look.
3. Balance your proportions
It is very important to balance your proportions to get an aesthetic look. However, you can easily look good by wearing clothes that perfectly fit your body.
If you wear an oversized top, make sure you got fitted pants. On the other hand, if you're wearing a fitted top, make sure you get loose pants.
As crop tops are very trendy, you can also keep some of these in your wardrobe. Additionally, you can add some straight-cut pants to your wardrobe.
Read Also: Faith Evans Net Worth
4. Find your style
It takes a lot of time, even years, to find you're your style. However, you can get started by creating an inspiration mood for yourself.
Styling is all about experimenting with your looks. So, you can't be sure of what's perfect for you until you give them a try.
You always have a chance to play with your looks by selecting from women's wear and menswear.
Therefore, play with your sizes and colors to find the best look for yourself.
5. Play with your colors
Color combinations can look very classy. However, if you're a beginner, you can choose one colorful piece with basic colors.
When your expertise on the color field, you can start with color blocking. In recent days, color blocking has worked great to get in fashion.
However, it can't always choose a bubbly and summery color. Therefore, you also need to choose colors that are proper for the places you're going, like date nights, meetings, shopping, etc.
6. Put together textures and patterns
Nowadays, the trend of matching your shoes with your bags is very overrated. Therefore, you can conflict prints and textures to stand out in the crowd.
Being a beginner, you can start with stripes or simple textures. So, it would help to choose knitwear or leathers.
Additionally, you can also choose some sequins to bring a shimmery look. However, you can work with little things until you get the best look for yourself.
7. Style with your belt
There are various ways to put together your look. However, the easiest way is to style with your belt.
Many designers and models use this technique to create a balanced look. So, whether you're wearing a traditional or western look, you can always pull out the look with a nice belt.
8. Shop wisely
It is very important to shop wisely to avoid cluttering your wardrobe and save money. Therefore, you should learn to shop for what you need and what you don't.
Moreover, you should always avoid purchasing things that you would never use.
Additionally, when you have a wardrobe full of your favorites, your styling game will turn much easier and more fun for you!
Final Verdict
No matter your attire, it is very important to wear confidence. It would be best if you upgraded your wardrobe based on different seasons. However, the two safest colors are black and red. Also, these 8 style tips might give you a trendy look boosting your confidence.
Therefore, arrange your wardrobe based on your personality and body type. By the end, people will judge you on your looks.
What style tips do you know rather than these? Let us know!
See more: What Is The Best Strategy For E-commerce SEO [Definite Guide]