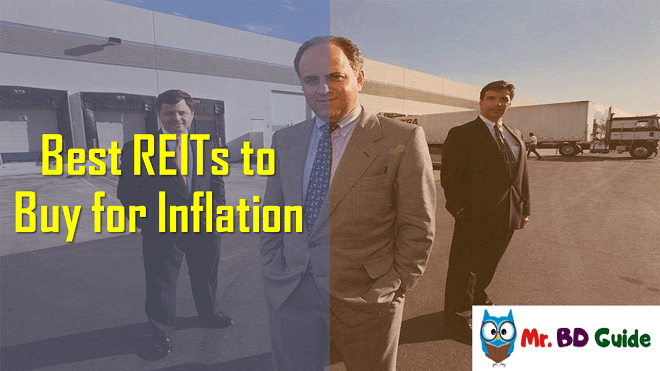 In this environment of increased market volatility, it is prudent to invest in stocks of stable real estate companies. These twelve real estate investment trusts (REITs) are expected to continue to perform very well in 2022.
Last year, real estate investment trusts (also known as REITs) concluded as one of the top-performing sectors in the S&P 500.
They generated a total return (price appreciation plus dividends) of +46.2%, which was much higher than the +28.7% return generated by the index as a whole.
It is possible that investors who are already positioned in the finest REITs may be in a position to enjoy even greater outperformance in 2022.
The consistently high quality of REIT dividends is the primary factor in investors' continued high demand for these investments.
Keep in mind that real estate investment trusts (REITs) are obligated to distribute as dividends at least ninety percent of the taxable income they generate (in return for some generous tax breaks).
The dividend yield on the S&P 500 Real Estate sector is now at 2.5 percent, which is significantly higher than the dividend yield on the broad index itself, which is at 1.4 percent. A good number of the most successful REITs generate an even higher income.
However, many additional triggers indicate a high performance for REITs in 2022.
The strengthening of the economy in the United States is one of the most important factors driving growth. As a result, occupancy rates and rents for real estate are rising across various markets, including the housing and shopping-center industries.
According to State Street Global Advisors, the demand for commercial and residential real estate space will continue to recover as "day-to-day life and day-to-day business" return to their previous states of normalcy.
Combined with increased rent inflation in 2022, this promotes the rise of REIT dividends and the possible valuation appreciation.
List of the 12 Best REITs to Buy for Inflation in 2022
In point of fact, real estate investment trusts, in contrast to the vast majority of other firms, often gain from inflation.
This is because the structure of REIT leases allows for rent increases to be made on a more frequent basis and rent increases connected to the consumer price index (CPI).
The value of real estate investment trust (REIT) assets also rises due to inflation, contributing to the overall portfolio value.
Keeping this in mind, the following is a list of the 12 top REITs to purchase for the year 2022. These 12 companies are noteworthy for various reasons, including their attractive dividend payouts, reasonable valuations, promising futures, or, in most instances, a mix of these and other qualities.
| Serial No. | REITs Name | Market Value | Dividend Yield |
| --- | --- | --- | --- |
| 01. | American Tower | $113.3 Billion | 2.2% |
| 02. | Americold | $7.5 Billion | 3.2% |
| 03. | Digital Realty Trust | $41.6 Billion | 3.2% |
| 04. | Plymouth Industrial REIT | $990.1 Million | 2.9% |
| 05. | UMH Properties | $1.2 Billion | 3.4% |
| 06. | Stag Industrial | $7.4 Billion | 3.4% |
| 07. | Essential Properties Realty Trust | $3.1 Billion | 4.1% |
| 08. | Store Capital | $8.4 Billion | 5.0% |
| 09. | Iron Mountain | $13.3 Billion | 5.4% |
| 10. | Medical Properties Trust | $13.1 Billion | 5.1% |
| 11. | Postal Realty Trust | $332.3 Million | 5.1% |
| 12. | W. P. Carey | $14.1 Billion | 5.5% |
One of the major owners and operators of multi-tenant cell towers and related infrastructure in the world is American Tower (AMT, $250.70), which trades on the stock market under the ticker symbol "AMT."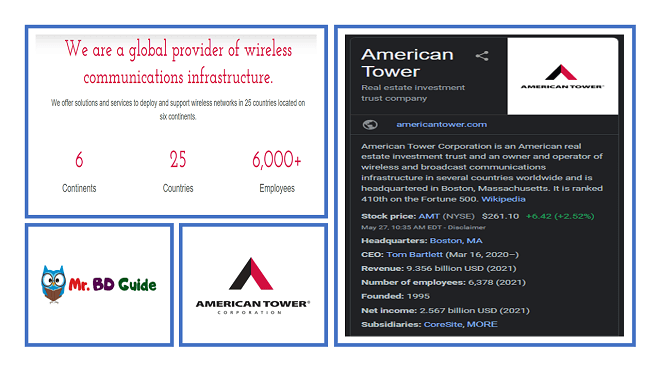 The REIT owns 219,000 communication sites around the world, with large concentrations of cell towers in the countries listed below,
India (75,000 Cell Towers)
The United States (43,000 Cell Towers)
Brazil (23,000 Cell Towers)
Germany (14,700 Cell Towers)
Spain (11,400 Cell Towers)
Mexico (10,100 Cell Towers)
Because they can accommodate several tenants in the same building, cell towers have the potential to generate a significant amount of revenue.
The return on investment (ROI) that the REIT anticipates for one-tenant buildings is three percent. In comparison, it anticipates thirteen percent for two-tenant towers and twenty-four percent for three-tenant towers.
Increasing market penetration for wireless devices increased data use per device, and a rise in mobile data traffic are all factors that are driving up demand for space in cell towers.
This need is continually rising. Through 2026, AMT anticipates that all of these factors will produce market growth that is in the high double digits.
American Tower has effectively utilized the wireless wave, resulting in average annual growth of 15 percent in sales and annual gains of 14 percent in funds from operations (FFO, a key gauge of REIT profitability).
And better-than-20 percent annual dividend growth since 2012. In addition to offering dividends that are always increasing, American Tower also provides an exceptionally secure payout ratio of 51%.
However, how AMT is positioning itself for expansion is what sets it apart as one of the most attractive real estate investment trusts (REITs) to purchase in 2022.
The acquisition of CoreSite by the REIT for $10.1 billion is a significant step toward REIT's repositioning for 5G.
CoreSite is a company that operates 25 data centers and has generated double-digit yearly revenue growth over the past five years.
American Tower intends to speed up the development pipeline at CoreSite and position its two businesses to offer complementary products and are leaders in the 5G industry.
According to Angus Kelleher-Ferguson, an analyst at Argus Research (Buy), "The growth story remains alive for AMT following the CoreSite acquisition."
He raised his 2021 and 2022 adjusted FFO (AFFO) estimates for the company. "The growth story remains alive for AMT following the CoreSite acquisition."
As a result of the acquisition, "American Tower will continue to be one of the finest growth stories of all REITs under Argus coverage" since CoreSite brings a high growth profile.
Americold (ticker symbol: COLD; $27.95) is one of the greatest real estate investment trusts (REITs) you can buy if you like the enormous moats of specialty real estate.
Americold is the largest real estate investment trust globally that focuses only on the acquisition and management of temperature-controlled warehouses.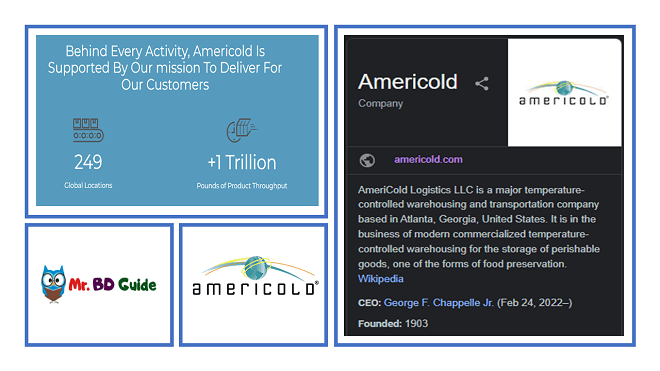 The firm has 246 cold storage warehouses with a 1.4 billion square feet total storage capacity.
It now has roughly 4,000 tenants occupying these spaces, which the company leases out.
According to Americold's calculations, the market for cold storage in the United States is now held by the company in a share equivalent to 22 percent.
Americold's connections with its top 25 clients have lasted an average of 35 years.
Some of the companies that it serves as customers include Kraft Heinz (KHC), Smithfield, Conagra (CAG), and Walmart (WMT).
All of these top clients utilize a variety of facilities, and 92% of them buy value-added services.
Inflation and labor disruptions harmed the 2021 FFO, and the business lost the leave of CEO Fred Boehloer early in November as a result of these factors.
Having said that, a decrease in value of around 15 percent since the beginning of the year may be providing investors with a favorable chance to purchase the dip.
The analysts at Baird said they anticipate that the REIT will be able to completely absorb this year's 8 to 10 percent rise in labor costs in 2022 by raising rents and renegotiating lease terms with long-term clients.
"Given the lengthy occupancy recovery and persistent labor and power cost pressures pushing development yields lower, the added uncertainty of a CEO search could create softness," says Baird.
"Given the lengthy residential properties recovery and prolonged labor and power cost pressures pushing development yields lower."
"For investors with a longer-term horizon, we recommend adding on considerable weakness."
The distribution that Americold was required to make in 2021 was set at the maximum level of one hundred percent of FFO.
However, it should fall into the mid-eighties area this year due to improved 2022 consensus analyst FFO expectations.
Digital Realty (DLR, $147.0) is one of the largest real estate investment trusts (REITs) in the country, but it is also one of the largest real estate stocks in the country overall.
This real estate investment trust (REIT) operates a global network of 291 data centers, providing services to over 4,000 business and government clients.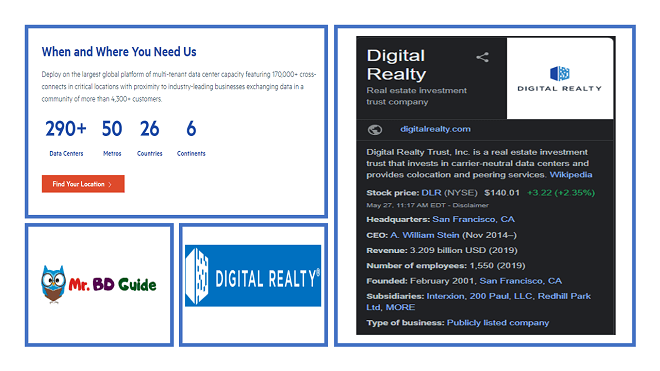 This company's primary clientele are companies in the Fortune 500. The company counts IBM, Meta Platforms (FB), Oracle (ORCL), LinkedIn, JPMorgan Chase (JPM), Comcast (CMCSA), and Verizon as its top 20 customers (VZ).
The hefty switching costs (between $15 million and $20 million), which are involved with shifting megawatts of data to a new facility, are expected to keep customer retention rates at high levels.
On average, customer retention rates hover around 80 percent. It has been considered one of the top real estate investment trusts (REITs) for several decades.
Because it has yearly rent escalators built in that range from 2 percent to 4 percent and smart acquisitions supported by an investment-grade balance sheet.
Since 2005, DLR has had an increase in its core FFO per share of an average of 11% per year, and the company has also increased its dividends for the past 16 years by an average of 10% each year.
The REIT expanded its digital center footprint in India during the third quarter by forming a joint venture with Brookfield Infrastructure Partners LP (BIP).
It will be negotiated a joint venture with Nigeria's leading colocation provider, invest in one of Europe's leading data center providers, and sell 10 North American data facilities for $581 million.
All of these transactions took place during the September quarter.
William Blair analyst Jim Breen, an analyst with the Outperform rating (which is similar to Buy), appreciates the fact that DLR is concentrating on foreign growth but is not neglecting progress in the United States.
According to what he has said, "about 75 percent of Digital Realty's 270 megawatts of the development pipeline is located outside of the United States."
"However, the company still has development in key markets in the United States such as Ashburn, Santa Clara, and Hillsborough. The company continues to bring on colocation in all of its major colocation markets in the United States."
"However, the company still has development in key markets in the United States such as Ashburn, Santa Clara, and Hillsborough."
Plymouth Industrial REIT owns distribution centers, warehouses, and other industrial assets (PLYM, $28.75).
They are located mostly along the key logistical corridors in the United States in secondary markets such as Kansas City, Indianapolis, Chicago, Cleveland, and Columbus.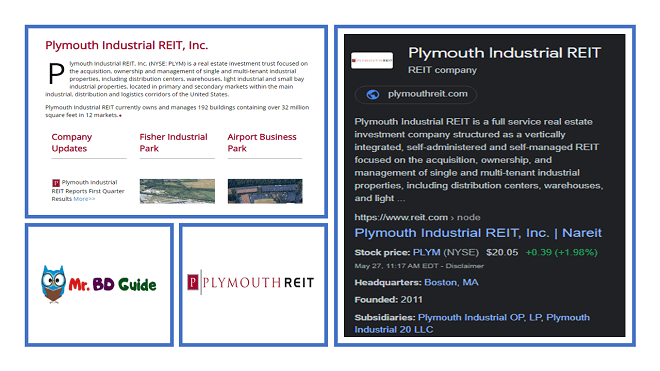 Because of the fragmented structure of industrial real estate in secondary markets, the REIT could buy its existing portfolio at a cost that was only 55% of what it would have cost to replace it.
Over the past five years, Plymouth has successfully completed real estate transactions worth close to $900 million.
The concentration of the REIT's efforts on secondary markets has resulted in reduced acquisition expenses and chances for rent increases that are well above average.
New leases of 4.7 million square feet were signed in Plymouth during the first nine months of 2021, with rental rates increasing by 9.7 percent.
The real estate investment trust (REIT) now has 152 buildings in its portfolio, accounting for 26.6 million square feet of leased space.
PLYM obtained 99.7 percent of the rents owed to it during the September quarter, purchased 10 buildings with a total of 3.4 million square feet, and produced a core FFO per share of 43 cents.
This result is comparable to the same period last year, even though a higher share count helped offset the growth in acquisitions.
Plymouth anticipates that its core FFO per share for 2021 will fall between $1.70 and $1.74.
According to the forecasts of industry experts, that value will reach $1.90 in 2022.
According to analysts at B. Riley Securities, who recommend investors buy the company, "Going ahead, we have upped our 2022 acquisition objective to $375 million (from $325 million) and cut acquisition cap rate assumptions to 6.5 percent (from 7.1 percent)."
We anticipate that PLYM should be able to generate significant growth in rental rates in addition to the increase from external sources.
During the pandemic, this REIT was forced to reduce its dividend payment to shareholders; in June, the payout was reduced from 37.5 cents per share to 20 cents.
But in 2021, it increased its dividend by 5 percent, taking it to 21 cents, and its payout ratio is now a rather secure-looking 48 percent.
This allowed it to begin making up some of the lost ground. The stock price, which is 17 times analysts' projections of AFFO, seems reasonable.
UMH Properties (UMH, $23.69) looks to have turned a corner after nearly a decade of rather dismal performance.
This conclusion is based on the significantly higher sales and profit growth that the company has seen.
This real estate investment trust is the most prominent owner-operator of prefabricated home communities in the United States.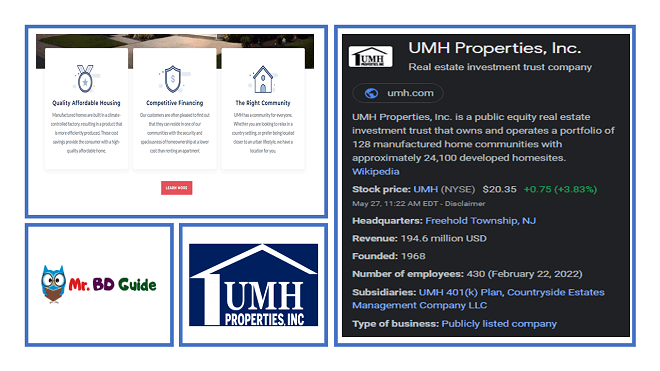 It owns 127 manufactured housing communities in ten different states, and these communities feature a total of 24,000 constructed home sites that are leased out to residential homeowners.
UMH holds a portfolio of 8,700 rental houses in addition to housing sites, and it intends to increase its rental unit inventory by 800 to 900 units each year.
UMH has plenty of capacity to expand, as evidenced by the fact that there are 3,300 current vacant lots to be filled and over 1,800 acres available to create leasing sites for another 7,300 houses.
The REIT is also quite active in acquiring housing communities; throughout the previous six years, it has developed 29 housing communities, which account for around 6,300 home plots.
There has been a consistent increase in households that own single-family homes, and rising home prices have made manufactured housing a more affordable option for first-time homebuyers.
This has been beneficial for manufactured housing REITs such as UMH, benefiting from these trends.
Many UMH's housing complexes may be found close to the natural gas reserves in the Marcellus and Utica shales.
Increased development activity at these sites is luring thousands of oil field employees, all of whom will require accommodation.
Since 2016, occupancy rates throughout UMH's portfolio have increased consistently and now sit at over 86 percent.
A sixty percent rise in revenues, a sixty-seven percent increase in community net operating income, and a fifty-nine percent increase in normalized funds from operations have been achieved by UMH over the last four years.
During the first nine months of 2021, the REIT saw a rise of 10 percent in its revenues, an increase of 15 percent in its operating income from the same properties, and a rise of 30 percent in its normalized FFO per share.
Additionally, UMH finished the quarter in an excellent financial position.
The amount of debt is manageable, coming in at just 20 percent of the market capitalization. The ratio of net debt to adjusted EBITDA (earnings before interest, taxes, and amortization) is somewhat lower than its competitors, coming in at 4.8.
According to analysts working for Wedbush, who has assigned an "Outperform" rating to the company, "Demand for manufactured (affordable) housing remains high," and "likely sources of both site and home financing is expected to continue to increase given the change in leadership at the FHFA."
UMH could be one of the best real estate investment trusts to buy in 2022 for some reasons, including,
Favorable trends in the REIT's same-property growth
The additional potential upside is tied to a joint venture deal
involving three Florida communities announced in December. Both of these factors were reported.
Since 1998, UMH has consistently distributed dividends to shareholders, and the company has announced plans to boost those distributions by 5.5 percent in 2021.
Since 2009, this was the first time that the REIT has increased its dividend payment.
Stag Industrial (STAG, $42.58) is an industrial real estate company that owns and manages single-tenant buildings throughout the United States.
To be more specific, it owns 517 buildings with a total of 103.4 million square feet of leased space, and these assets have an estimated worth of $8.7 billion.
STAG has expanded through rent increases and acquisitions, and the company is guiding for approximately 3.5 percent growth in same-store sales in 2021.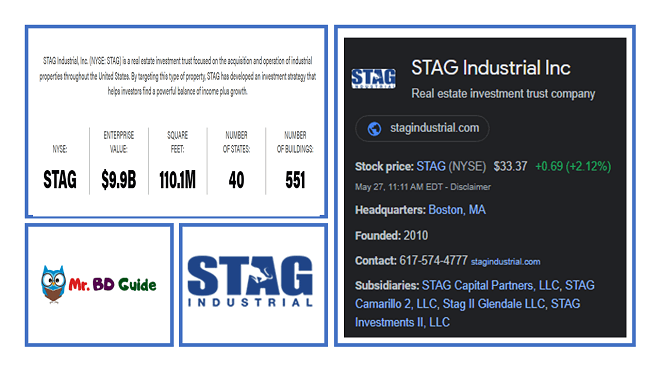 If the company is successful in reaching this target, it will represent the highest growth in same-store sales in the company's history.
The real estate investment trust (REIT) has been profitable in 2021 thanks to renting escalators, shorter downtimes between contracts, and tenant retention rates of between 75 and 80 percent.
This REIT's acquisition volume in 2021 is projected to be between $1.1 billion and $1.2 billion, which would likewise be the largest ever recorded.
The rise of online commerce has been a significant engine of expansion. According to estimations provided by STAG, around forty percent of the company's portfolio is involved in e-commerce fulfillment.
Amazon.com (AMZN) is its largest tenant, accounting for 3.6 percent of the property.
Other notable tenants include American Tire Distributors, Eastern Metal Supply, GXO Logistics (GXO), and FedEx (FDX).
STAG possesses a robust financial sheet, has increased its dividend payment for seven years in a row and has an FFO payout ratio that is conservatively set at 70%.
At 21 times estimated AFFO, it is not quite a bargain compared to the other top REITs on this list; nonetheless, the price of the shares still appears to be reasonable.
Stag has been included in Piper Sandler's "REIT Heavyweights," which recognizes 25 companies that have outperformed their peers on eight specific metrics, indicating an ability to perform well in various operating environments.
Piper Sandler's "REIT Heavyweights" single out Stag as one of those 25 companies.
According to the analysts at Piper, STAG has established an investment strategy that helps investors discover a powerful mix of income and growth by focusing on industrial properties.
"By targeting" these properties, STAG has built this approach.
Essential Properties Realty Trust (EPRT, $25.58) is a real estate investment company that invests in single-tenant net lease properties in 45 different states.
(A net lease is a type of rental agreement in which the renter is responsible for paying all of the property's expenditures.)
EPRT has 1,397 buildings that combine for 12.4 million square feet of space. These assets are rented out to around 300 different tenants.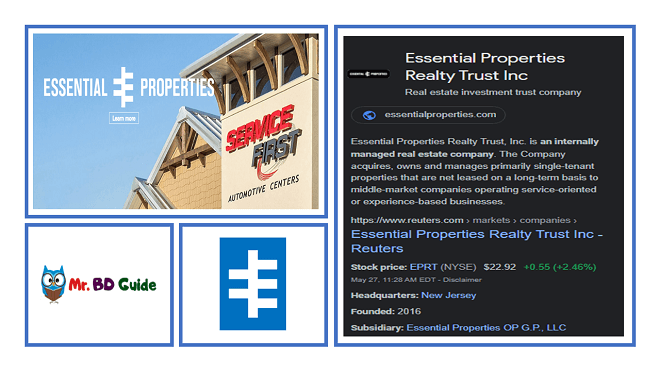 Its tenants are from 17 various industries and are mostly service companies such as medical and dental, automobile repair, informal eating, and early education; many of them are resistive to e-commerce.
Moreover, it is a multi-tenant building. During the three months ending in September 2021, the portfolio had a weighted average occupancy of 99.9 percent.
The typical price that EPRT pays for a piece of real estate is $2.2 million.
Due to their diminutive size, these properties are simpler to re-lease or sell, and the REIT manages to reduce its expenses of tenant acquisition to a minimum by collaborating with multi-unit operators.
When managing its portfolio, Essential Properties takes a proactive approach. The first nine months of 2021 saw the acquisition of 253 properties by the corporation for a total cost of $653 million.
A weighted average lease term of 15.3 years was negotiated in about 86 percent of these deals, all sale-leaseback transactions.
Additionally, the REIT realized a profit on property sales of roughly $9 million after selling 36 properties for $55 million.
Essential Properties has a large amount of available capital for mergers and acquisitions thanks to the excess borrowing capacity of more than 400 million dollars.
Essential Properties started disbursing dividends in 2018, and the company has increased its year since then.
The most recent rise occurred in June and was roughly equivalent to a 4% increase. On the other hand, the payout is not excessive and accounts for just 74% of FFO.
EPRT is one of the top real estate investment trusts (REITs) to purchase in 2022 due to its growth possibilities.
The business anticipates that its adjusted FFO-per-share will increase by 18 percent by 2021.
In addition to this, it aims for another 13 percent rise in 2022, which should also assist it in increasing the dividend.
According to Raymond James, which assigns an Outperform rating to the stock, "We continue to view EPRT as one of the best-positioned net-lease REITs to deliver double-digit growth over the next few years; given its small size, quality tenant roster, low leverage, and external growth activity."
This assessment is based on the fact that EPRT has a quality tenant roster.
Store Capital (STOR, $31.06), a net lease company that owns single-tenant buildings throughout the United States, is another company that will be among the top REITs in 2022.
This REIT caters to consumers in the middle market, such as Camping World (CWH), Bass Pro Shops, and Spring Education Group.
These companies usually have annual sales of moreover $50 million and receive a third of their business from returning clients.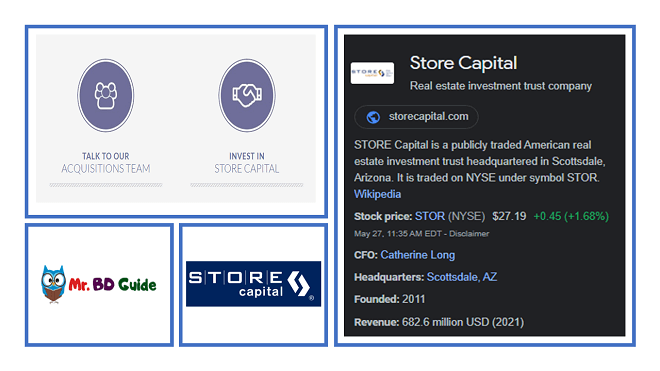 STOR has an occupancy rate of 99.4 percent throughout its 2,788 rental properties, which their respective 538 tenants now occupy.
Store Capital already has a large customer base, with more than 215,000 companies throughout the country that meet the profile of its ideal client.
This gives the company enough room for expansion.
The firm utilizes a direct origination strategy when it comes to property purchases. This helps maintain low purchase prices, a high portfolio quality, and a full acquisition pipeline.
The REIT's transaction pipeline now has around $13 billion in assets.
Over seven years, the implementation of this direct origination acquisition approach has contributed to Store's achievement of a rise of 5.1 percent annually in adjusted FFO per share and 6.8 percent annually in dividend gains.
The Store portfolio benefits from leases longer than average, with a weighted average remaining lease term of 13.5 years.
This contributes to the portfolio's higher level of security. Additional peace of mind may be obtained from the investment-grade balance sheet that the REIT possesses.
This balance sheet displays leverage of 39 percent and debt at just 3.4 times EBITDA, which is lower than the net lease average of 5.0.
STOR has set a goal for itself to achieve yearly growth of 5%, which will be accomplished through a combination of lease escalations, judicious payout, and accretive property sales.
The REIT anticipates that its FFO will be $1.99 per share in 2021 and that it will climb by 9 percent the following year to a range of $2.15 to $2.20 per share.
Store Capital may not have much of a track record regarding dividend growth. Still, it has increased its payouts every year for the past seven years while maintaining a payout ratio of roughly 82 percent.
On the other hand, STOR shares are trading at a discount of around 19 percent to those of its competitors in the industry.
Store Capital is the sole real estate investment trust (REIT) held in the Berkshire Hathaway portfolio, and Berkshire Hathaway CEO Warren Buffett is a fan of the company.
Although it has been migrating to digital data storage for some years now, Iron Mountain (IRM, $45.89) developed its original business model around the physical storage and shredding of documents.
This real estate investment trust (REIT) has an unrivaled size in terms of its physical archives. It stores papers for around 225,000 clients, 95 percent of Fortune 1000 corporations.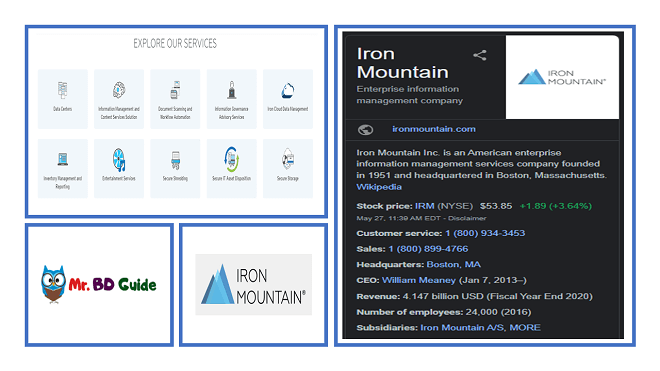 Iron Mountain can boast a client retention rate of 98 percent in its industry and sustained organic growth, and an average relationship length of 15 years with each customer.
Iron Mountain is building its digital data storage capacity by utilizing the steady financial flows that it receives from physical records storage.
The REIT now manages 15 data centers, each of which has a potential information technology capacity of 445 megawatts and serves more than 1,300 clients.
The REIT now has another 66 megawatts of data center capacity under construction and 234.8 megawatts that are retained for future development.
The data center capacity currently available for leasing is about 144.7 megawatts.
The company's Project Summit program reduces processes while simultaneously refining the REIT's emphasis on its higher-growth digital division.
These two goals are being accomplished simultaneously.
Iron Mountain anticipates receiving $375 million in annual run-rate EBITDA from Project Summit by the end of the calendar year 2021, with an additional $50 million in benefits being achieved in 2022.
Iron Mountain has committed to leasing 24 megawatts of digital storage space at the end of the third quarter of 2021.
And the REIT is now on track to surpass its initial 2021 objective of 30 megawatts committed to leasing.
Even though digital storage only accounts for roughly 10 percent of the REIT's revenue, Iron Mountain's bottom line is benefiting from the contributions of its data center profits and the cost reductions achieved through Project Summit.
The recent wave of data center real estate acquisitions included the $15 billion sales of CyrusOne.
And the $10 billion CoreSite deal reduces the number of major players in the data REIT sector.
It is, in turn, increasing the valuations of the digital REITs that are still standing, including IRM.
Iron Mountain has a track record of paying dividends that spans 11 years and includes eight dividend increases and the sporadic payment of large special dividends.
The current payment from adjusted FFO is 81 percent, while the dividend yield on the shares is 5.3 percent.
Investors should be aware that the firm intends to maintain its existing distribution of $2.47 per year in dividends until it reaches its target of a payout ratio of 60 percent of adjusted FFO.
Strong Buy or Buy recommendations were issued for IRM stock by five of the seven analysts monitoring the company.
As a motivation to invest, several people point to the company's accretion from the growth of its data center, which is supported by recurring income from its physical records storage business.
Medical Properties Trust (MPW, $22.17) is the second-largest non-government owner of hospitals in the sector. It is also the owner of hospitals, inpatient rehabilitation centers, and mental health institutions located worldwide.
The real estate investment trust (REIT) owns 442 medical facilities located in 34 states and nine other countries.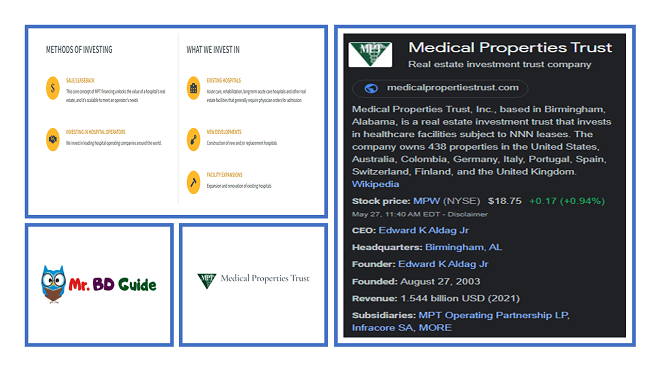 These assets are leased out to 52 healthcare systems in the United States and other countries.
A portfolio with a value of $21.4 billion is supported by its core asset, acute care hospitals.
Steward Healthcare is the largest tenant for Medical Buildings Trust. Steward Healthcare leases 36 properties, which accounts for about 2.6 percent of the portfolio.
Other prominent tenants include Circle Health from the United Kingdom, Swiss Medical Network, and Prospect Medical Holdings from the United States (Switzerland).
The portfolio is protected by the high credit ratings of its major tenants. Still, it is also protected by a net leasing structure, which requires the tenants to pay for all of the property's operating expenses.
The original lengths of the leases held by the REIT range from ten to twenty years and include either inflation-based or fixed-rate yearly rent escalators.
The sale-leaseback purchase approach utilized by Medical Properties Trust makes it possible for the company to expand its portfolio while also assisting hospital tenants in releasing funds that may be put toward site enhancements.
During the third quarter of 2021, the REIT completed the following transactions: it sold Macquarie Asset Management a fifty percent interest in eight hospitals in Massachusetts for $1.3 billion.
It entered into a sale-leaseback transaction involving five hospitals in Florida for $900 million.
It completed a sale-leaseback transaction involving 18 inpatient behavioral health centers for a total of $760 million, and it purchased a cancer treatment center in Portugal for a total of $20.4.
The dividend paid out by MPW has increased for the previous half-decade by an average of 3% each year during the last eight straight years it has been paid out.
On the other hand, its payout ratio is a prudent 64 percent of funds from operations.
Meanwhile, shares trade for a little more than 16 times projections of adjusted FFO, representing a discount of 22 percent compared to other companies in the industry.
According to analysts at Stifel, who grade the stock as Buy and add that "the present stock price is appealing in absolute terms," "the company's tenant base is improving," in large part owing to the capacity of the largest tenant to turn around the operations of some hospitals.
Postal Realty Trust (PSTL, $17.85) is the most successful real estate investment trust (REIT) operating in a peculiar sector: post office assets.
The Postal Service Tenant Landlord (PSTL) is the largest owner and manager of buildings leased to the United States Postal Service in the country.
The portfolio of the REIT is now comprised of 926 buildings, which account for 21.3 million square feet of leased space in 49 states.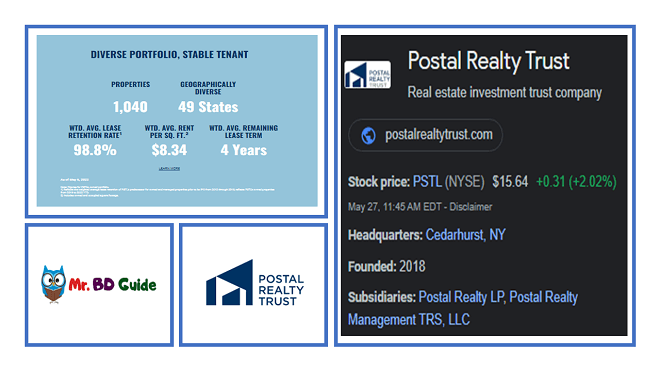 In addition, the REIT manages 397 postal assets. The property held by Postal Realty Trust has a total occupancy rate of 99.6 percent, a weighted average lease term of four years, and an average rental rate of $7.92 per square foot.
The United States Postal Service is a model tenant since it is impervious to economic downturns and always pays the rent promptly.
Because rentals account for only 1.7 percent of USPS's yearly costs, the pressure that the REIT's leases place on this tenant is negligible.
Postal Realty Trust has increased its portfolio by 243 percent since its first public offering in 2019, as well as its rental revenue by 310 percent and its quarterly dividend by 257 percent.
Additionally, the company has increased its payment for nine consecutive quarters during this time period.
The United States Postal Service (USPS) has the biggest retail distribution network in the United States, providing huge prospects for Postal Realty growth through site acquisitions.
This REIT may be interested in purchasing around 26,000 of the approximately 31,000 postal facilities located across the country because these facilities are privately held.
As a result of the proliferation of online shopping, postal facilities have become the most important source of "last mile" delivery services.
Since 2012, this has helped the United States Postal Service achieve a gain in income from packing and shipping of 11.9%.
The strong rise in FFO per share that Postal Realty Trust expects to achieve over the next two to three years should result in a steady reduction in the dividend payout that the company pays out, which now stands at 93 percent.
According to analysts at Stifel, who have a "Buy" rating on the company, "We believe there is a relatively strong moat surrounding PSTL's external expansion for the next few years because few institutional investors focus on the area and limited funding sources make large-scale acquisitions difficult."
In addition to this, the ownership of real estate that the United States Postal Service leases are extremely dispersed.
PSTL is one of the top real estate investment trusts (REITs) you can purchase in 2022 and is your best bet if you want to be the largest fish in a still-sizeable pond.
W. P. Carey is one of the leading owners of net lease assets globally and specializes in net lease commercial buildings across the United States and Europe. Its stock price is now $76.88 per share.
W. P. Carey owns 1,264 buildings that have a combined total of 152 million square feet of leased space.
Industrial, warehouse, and office assets make up most of its portfolio, while retail and self-storage real estate account for a smaller percentage.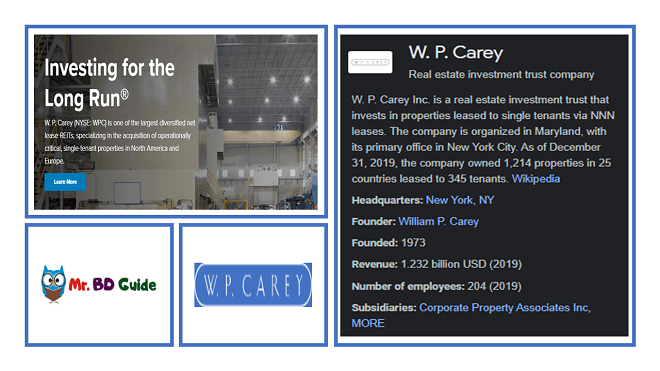 The real estate investment trust now has 358 tenants leasing its buildings, contributing to its high occupancy rate of 98.4% and its average remaining lease term of 10.6%.
U-Haul, Advanced Car Parts (AAP), and Extra Space Storage (EXR) are their most important tenants in the United States.
In Europe, the Spanish government, the DIY shop Hellweg, and the auto dealer Pendragon are among its most important tenants.
Compared to most other REITs, W. P. Carey is in a stronger position to profit from inflation.
This is because 99 percent of its leases have contractual rent increases, and 59 percent of its leases have rent increases that are connected to CPI.
W. P. Carey has grown its dividends for the past 24 years in a row, suggesting that it can thrive even during difficult economic times.
This is despite the fact that the distribution of dividends is rather large, accounting for around 75 percent of cash flow.
In addition, dividends are supported by a balance sheet with an investment-grade rating, and most crucially, there are no large debt maturities until 2024.
Raymond James analysts wrote a note to investors in November in which they highlighted WPC's decreased cost of debt and abundant acquisition opportunities in Europe.
And the $2.5 billion liquidations of CPA 18, the last of WPC's managed portfolios. The note was sent to investors in November.
According to analysts at Raymond James, WPC is "continuing to pump the pedal on acquisitions" and is remaining committed to its "more distinctive sandbox."
"There remains to be a lot of potential in Europe," said WPC, "and even while Realty Income's (O) growth overseas is a confirmation of WPC's approach, they don't anticipate O's presence will meaningfully affect competition because there is much to acquire."
At 15 times the forecasts for adjusted funds from operations, WPC shares are valued at an appealing level, representing a 24 percent discount to REIT sector rivals. With a return that is well above 5 percent, it is also the most profitable investment opportunity among the finest REITs that we recommend purchasing for 2022.