LifeStyle
How to Select a Bulk Gifting Partner?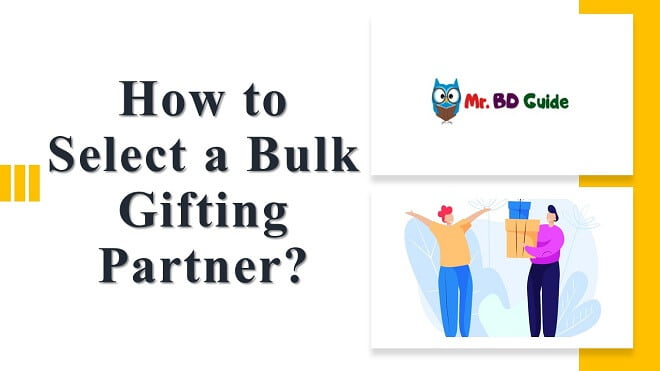 How to select a bulk gifting partner? Through its website, Amazon gives companies the ability to purchase gift cards in bulk for their employees or customers. Getting an actual gift card or codes for large orders is possible.
These may be sent via a mobile application, commercial emails, or social media postings. There are no discounts or special promotions connected with bulk purchases; however, there are no fees and no expiry dates associated with Bulk Amazon Gift Cards that are provided with the service.
Compared to purchasing them via a traditional retail shop, acquiring gift cards directly from vendor websites has several significant benefits.
An activation fee of up to $6 per card may be assessed by a shop such as a grocery store, which may significantly influence your financial plan when applied to a large-scale transfer.
Many vendor websites also provide the alternative of "rapid claim" cards, which are deposited instantly into the receiver's account.
How to Select a Bulk Gifting Partner?
Buying gift cards in bulk may give a simple method to reward a limited number of workers, prospects, or customers for businesses that send out one-time or infrequent corporate gift card campaigns.
You may place an order for them via the typical checkout procedure on their website. You'll also find simple payment alternatives like paying with a credit card or transferring money from your bank account.
Now, while assessing a presenting partner, it is essential to keep the following five things in mind, and this is true regardless of whether you decide to go with classic bulk gift cards or virtual credit cards.
Flexibility
Evaluate the degree of adaptability provided by the gifting partner or platform to the changing needs. Your gifting partner must be able to accommodate your requirements, irrespective of whether the program is for a small group of workers or the whole firm.
Regarding digital cards, the platform has to provide flexibility on budget allocation, the ability to allocate new cards, and the ability to deactivate cards in real-time.
User-Friendly
Finding one's way around the platform should not be difficult. The last thing you wish is to spend time and money explaining to workers how they may cash in their gift allowances.
The user interface and the experience should have a clean and organised design. It should not be difficult to access any of the functions, whether one is trying to allot a new card or look at the entire amount spent.
Assistance to Customers
Experts suggest you arrange a demonstration with the few gifting partners you have chosen to understand how their interface works and the advantages. Inquire about the ramp-up time and their procedure for onboarding new employees.
Vendor Tie-Ups
When choosing a giving partner, having a good relationship with your vendors is one of the most critical criteria. If your workers work in various places or from home, you must check that all your staff members can reach the listed suppliers with your potential corporate gifting partner.
Reporting
You need to be provided with in-depth statistics from the site you use to provide gifts. It should be possible for you to observe and understand your spending patterns, redemption, and problem-solving.
It would be easier to organise the following festivities if you knew how your workers utilise the platform and which suppliers they like.
Conclusion
Including virtual credit cards as part of your Bulk Amazon Gift Cards and the related giving program is a great way to alleviate stress, improve the efficiency with which you manage your company's budget, and give workers more control over the experience of receiving gifts. The employees will be satisfied and happy.