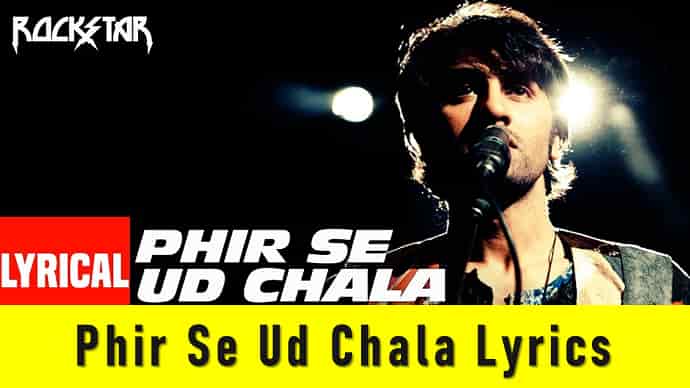 Phir Se Udd Chala Lyrics Writer Irshad Kamil says about the song writing that the analogies, he included in the starting of the song which also offtrack like, "Banu Raavan, Jiyoon Mar Marke" the meaning of the Lyrics is that ("I become Raavan by Continuing to Live Each Time I Die").
It was a metaphor the writing used to explain the character of Jordan who especially look like the demon Ravaan from the mythology of Hindu Religious Book Ramayana. According to the book this Ravaan died several times and again continues with his life and that is the reason why I used the Ravan Simile the writer says.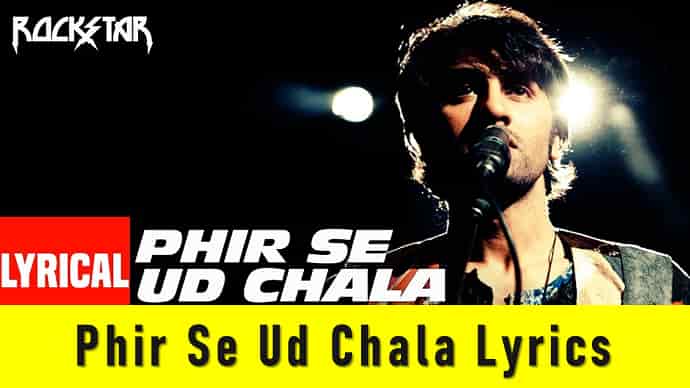 Song: Phir Se Ud Chala
Movie: Rockstar
Starcast: Ranbir Kapoor, Nargis Fakhri
Singer: Mohit Chauhan
Music By: A R Rahman Music
Label: T-Series
Phir Se Ud Chala Lyrics By Mohit Chauhan
Phir se ud chala
Ud ke chhoda hai
Jahaan neechein
Mein tumhare ab hoon
Havaale havaa
Ab door door log bag meelon
Door yeh waadiyan
Phir
Dhuaa Dhuaa tan har badli chali aati hai chhoone
Par koi badli kabhi kai kar de
Tan geela yeh bhi naa ho
Kissi manzar par mein rukka nahin
Kabhi khud se bhi mila nahin
Yeh gilla toh hai mein khafa nahin
Sheher ek se gaon ek se
Log ek se naam ek
Oo.. ho o..
Phir se ud chala main
Mitti jaise sapne ye kitna bhi palko se jhaado
Phir aa jaate hain..
Itne saare sapne kya kahoon
Kis tarah se maine
Tode hain chode hain, kyun
Phir saath chale, mujhe le ke ude
Yeh kyun Oo. ho o o..
Kabhi daal daal, kabhi paat paat
Mere saath saath, phir dar dar yeh
Kabhi sehera, kabhi saavan
Banu raavan kyun mar marke
Kabhi daal daal, kabhi paat paat
Kabhi din hai raat, kabhi din din hai
Kya sach hai, kya maya
Hai daata, hai daata…
Idhar uudhar, titar bitar
Kya hai pata, hawa le hi jaye
Teri ore
Kheenche teri yaaden teri yaaden, teri ore..
Rang birange vehmon mein, main udta phirun
Rang birange vehmon mein, main udta phirun