Business
The Importance of Taxes for Government and Individuals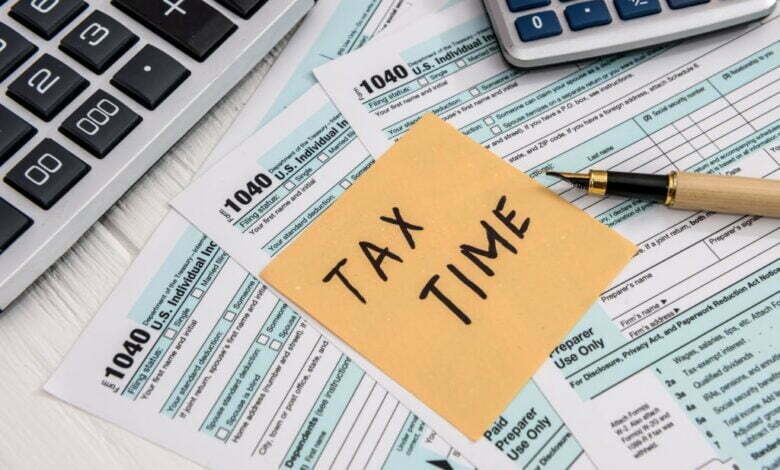 We can trace back the importance of taxes from ancient kingdoms to modern states. As we know it in our time, taxes have functional differences from earlier ages, regardless of country. Hence, understanding the importance of taxes will motivate you to submit the tax return.
Here are some perks and benefits of submitting taxes as a citizen and also for the government.
Importance of taxes for the government
No contemporary government or state can function without collecting taxes from its citizens, corporations, or third parties. For example, the Bangladesh government also encourage the submission of tax return in Bangladesh.
Below is a quick glimpse of the importance of taxes for the government.
Prime Source of income of the country
Taxation is the prime source of income for the government. We can compare the taxation method with the nervous system. Other sources of government are:
Fees for government service

Profit from government-run businesses
On the other hand, the list of government income from taxation goes on. Moreover, the government collects funds to establish a new business from its taxable income. Rationally, without taxes, a government cannot exist in any real world.
Provide Subsidies
The government of Bangladesh has been providing subsidies to numerous sections. To offer subsidies to a particular section of government depends on the taxation inflow of another sector.
It is important to provide grants to certain sectors, i.e., agriculture and Argo industries. Thereby, the government is highly dependent on taxes to accumulate enough resources for subsidies.
Regardless of a country's economic strength, it needs to offer subsidies to new and vulnerable sectors.
Tax holidays are also a part of the government's strategy of providing subsidy programs. For instance, the government allows tax holidays to IT companies for 10 years based on its operational base.
Implement Structural and Functional Development
Taxes are crucial for socio-economic and infrastructural development. Government has two types of developmental activities – structural and functional development. Both need lots of monetary investments.
Taxation is the main source of getting funding for them. Bangladesh is developing remarkably. Hence, the development has to be a consistent process. Without the proper inflow of taxes, the rhythm of various developmental projects will be interrupted.
Both long-term and short-term projects need a regular and good inflow of taxes.
Build Stronger Economy
Taxes are important to build a stronger economy. A strong economy means that the government can allocate enough to public health and education facilities. In addition to that, a country with a strong economy can arrange more social security for its citizen.
Controlling and regulatory measurement
Taxation is also an important mechanism of a government to control and regulate various issues and things. Recently, governments worldwide are using taxation as a tool to reduce and eliminate environmentally harmful activities of people and companies.
In Bangladesh, RMG (ready-made garment) companies enjoy a 1% tax reduction if a factory is internationally green certified.
Similarly, the government is using taxation as a tool to reduce environmental pollution caused by brickfields. The European Union is also doing excellent to reduce e-waste by imposing higher tax/VAT on electronic products.
Importance of taxes for individuals
The importance of taxes is not limited to the state's interest. Tax is equally important for individuals as well. Below is a list of why you as an individual should pay your taxes in time.
Being Legally Safe
Submitting your tax return in time is crucial. It can save you from lots of legal consequences. If you do not keep your tax file updated, the concerned authority can cease your listed and unlisted property.
On the other hand, paying taxes on time will give your assets and property valid status. You will be safe from being questioned by any related authority.
Legal Protection of your assets
In the modern state system, taxes are crucial to avail legal protection of your assets. You cannot claim or protect your assets. If you hide any of your assets in the tax return file, you make that property unprotected.
Tax Payer's Privileges
As a taxpayer, you can enjoy many facilities and privileges. To highlight the importance of tax-paying citizens, the government publishes a list of top taxpayers in various categories. It amplifies the social status of the particular taxpayer in society. A top taxpayer is usually identified as CIP.
Even if you are not going to be a CIP with your tax amount, you will have some privileges as a taxpayer. Below is a list of such benefits.
Get a taxpayer status
Eligible to apply for a bank loan
Assert your contribution to the national economy proudly
Avail credit card from a bank
Exempt from various charges as per government regulation
And lots more.
Closing notes
The importance of taxes extends day by day as the country is trying to have a stable and strong economy. Paying your taxes is easier than ignoring them. So as a responsible citizen, you should pay taxes on time and encourage others to do so.
See more: What Are the Grounds to Terminate Parental Rights in Canada?