Law
7 Important Things to Look for When Hiring a Law Firm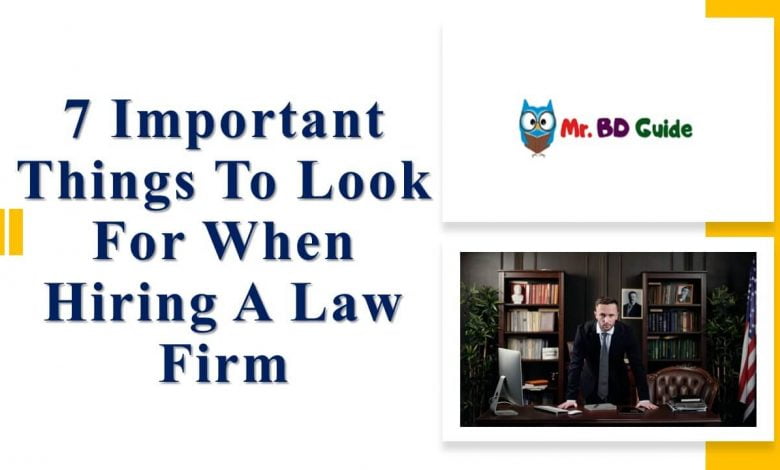 Whenever you are in legal trouble, you need the help of an attorney or law firm to represent you in a court case. Working with a law firm means receiving expert advice and the best service to get out of a problem.
Most clients face issues while selecting the right law firm to represent them. Choosing the right law firm is challenging because there are many law firms out there, each claiming to be the best in their craft. But which one is best for you is your actual quest.
7 Important Things to Look for When Hiring a Law Firm
Luckily there is a way to narrow down your options and make your search easier. You must consider important things when taking a law firm on board. So, here are the 07 most important things to look for when hiring a law firm.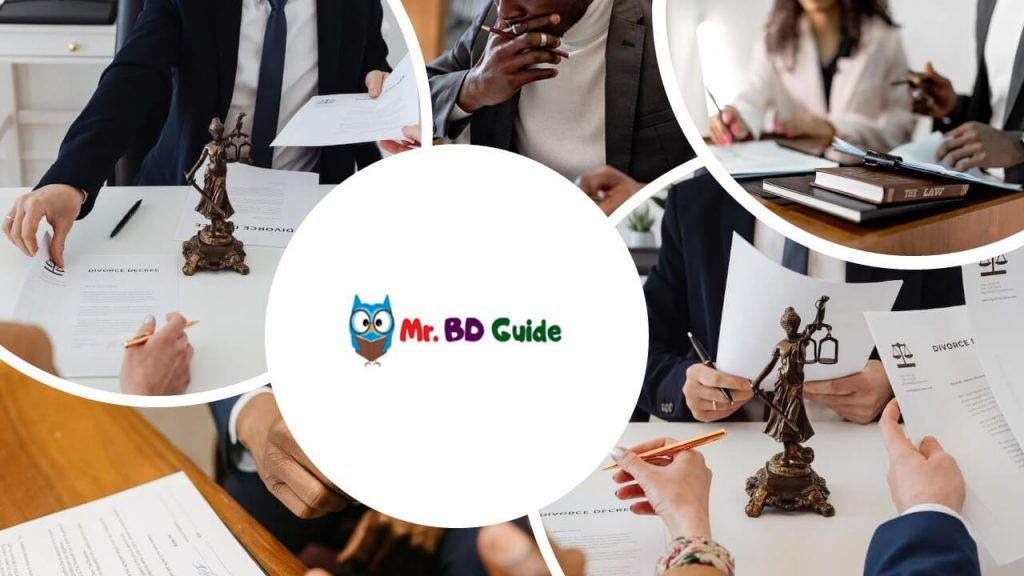 1. Experience in Handling Similar Cases
The first thing you must consider in a law firm is their experience handling similar cases. Their experience increases your chances of success—the more their experience, the higher the level of expertise they bring to your lawsuit.
Therefore, ask the lawyers designated to you about their prior experience. 
Your prospective lawyer and the law firm must have a good previous record of successfully handling similar cases. For instance, if you are approaching a law firm to file compensation due to a mesothelioma diagnosis, you should only consider mesothelioma law firms with a strong background in handling similar cases. Other firms will not be able to give you specialized services.
2. The Reputation of the Law Firm
The reputation of the prospective firms is an important factor when considering a law firm. With time lawyers and law firms develop their reputations. Their reputation can be because of the cases they have won or the cases they have lost. Your job is to find a law firm with a positive reputation; those who have helped their clients successfully overcome their legal difficulties.
Do a little research before selecting a law firm. Search about them online; go through their social media pages and read other people's comments. Also, go through their websites and read client testimonials about the firm's services. 
You can also request the firm's management to arrange your meeting with their previous clients. If the law firm has nothing to hide, they will be open to arranging your meeting with their previous clients. Your meeting with the firm's previous clients will also give you a gist of how your experience with the firm will be.
3. Effective Communication
Once you collaborate with a law firm, you will communicate with the primary lawyer dealing with your case and other team members, including paralegals, researchers, junior lawyers, etc.
You will be working with the firm for a few months. During this time, you will require them to answer all your questions, keep you in the loop about the development in your case, and tell you about options available to you.
For this to happen effectively and smoothly, the law firm and its team must be able to communicate with you in a streamlined and efficient manner without discrediting and disrespecting your concerns.
4. Mode of Payment and Cost
Many people hesitate to go with a law firm not because they don't want to but because of the fear of the expenses of fighting a lawsuit. Most people believe that hiring a law firm costs a lot of money. But in reality, it is not the case. Many law firms charge a very reasonable amount from their clients unless the case is intricate and demands extensive effort.
It is better to ask about the cost before getting into an agreement with the law firm. Be sure about any upfront costs. Also, ask if they work on a contingency payment plan. In contingency payment plans, your lawyer gets the payment only after winning the case. If the lawyer doesn't win the case, they don't get any amount.
5. Commitment to Their Service
A reputable law firm will do everything possible to win the case for you. They will present you with strategies and tactics to handle your case seamlessly. Lawyers in these firms can provide exceptional services due to their passion for their work and desire to solve their client's problems.
A lawyer passionate about their work will discuss your case, listen to you carefully, and present all the possible options and outcomes truthfully. Their focus will be on communicating realistic goals about your case instead of giving you high hopes. You can tell if they suit you based on your meetings with them.
6. Confidentiality of Information
Working with a law firm means disclosing important details and secrets about your case. Often the information you share is very sensitive. And if it gets leaked, it can be detrimental to you. Therefore, you must be sure of the law firm's policy for keeping your information safe and any action you can take if your data gets leaked from the firm.
You don't need to be shy about asking them about the firm's data protection policy. Even if you don't end up working with them, you must be sure that your information will stay protected.
7. Availability of Free Case Review
You cannot decide about a law firm without evaluating its approach and strategy for your case. Therefore, it is mandatory to have a meeting with them. Some law firms offer a free initial case review.
During this consultation, you can discuss details about your case and decide if the law firm is suitable for you. However, some firms don't offer free consultations. Whether you hire them or not, you will pay them their consultation fee.
Generally, it is not a good idea to go with a law firm that does not offer free consultation, as it is an additional cost for you.
Conclusion
Choosing the right law firm is a big responsibility, as opting for the wrong firm can be costly and affect your case's outcomes. Therefore, consider the factors mentioned above when hiring a law firm. These factors can help you find a suitable law firm according to your case type.