Law
Common Personal Injury Cases and What Can You Do?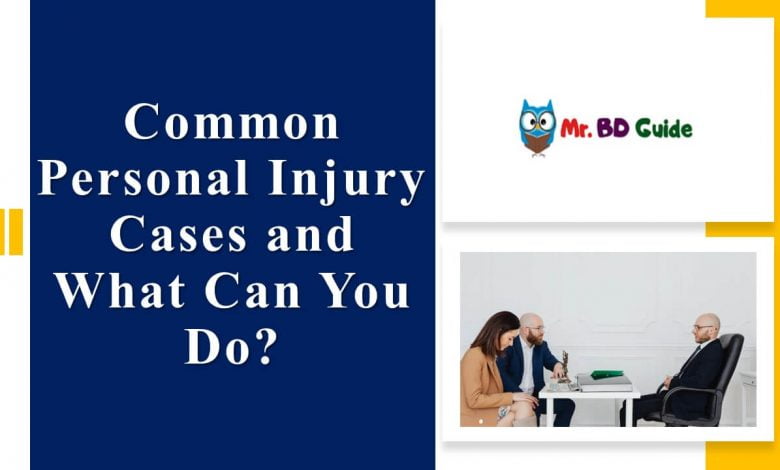 Have you ever wondered how the law treats a case of an auto accident that has occurred as a result of negligence? Or, what happens if your employer doesn't take enough safety precautions and you get hurt at work? If you've sustained an injury due to someone else's carelessness, you may have a legal case on your hands.
Common Personal Injury Cases and What Can You Do?
In the United States, nearly 30 million people seek medical help in emergency departments for unintentional injuries. These result from carelessness on the part of another person or entity. Unintentional injuries can vary from workplace accidents to medical malpractice. But it doesn't matter what the cause is. If you've been injured, you can seek compensation for your damages. That's can be one of the reasons for hiring a lawyer.
This post will look at some of the most common personal injury cases. We will also help you figure out what to do if you've been injured due to someone else's recklessness.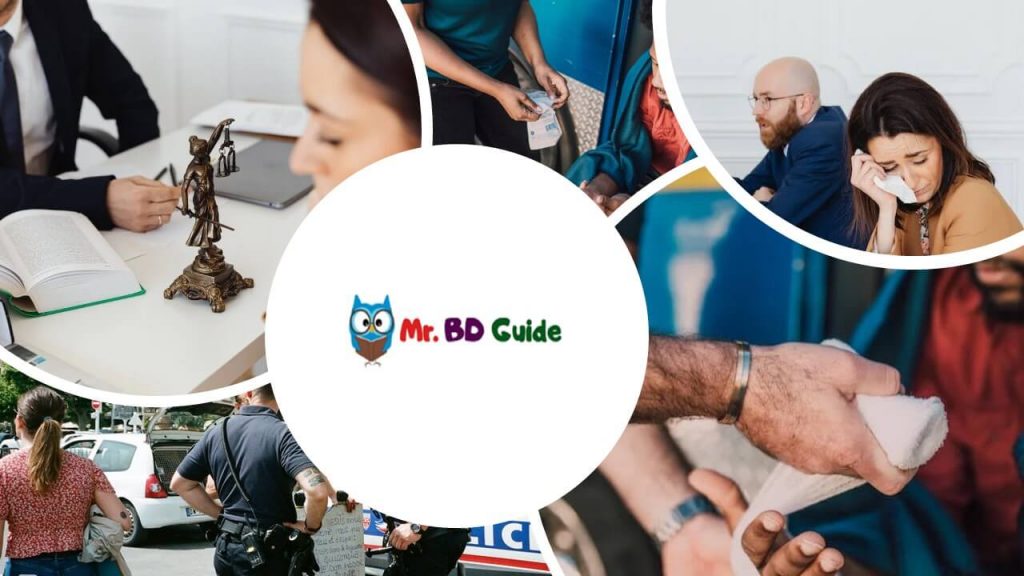 Construction Injuries:
Although highly regulated, the construction industry is still one of the most dangerous workplaces. In 2020, there were 1008 worker fatalities due to construction accidents. Falls were the leading cause of death, accounting for 351 fatalities.
But falls aren't the only dangers construction workers face. They are also at risk of being exposed to hazardous chemicals like asbestos.
Studies claim that nearly 3000 new mesothelioma cases, a form of fatal lung cancer, spring up yearly. Luckily, the US has qualified lawyers to deal with mesothelioma settlements and help those suffering from this terrible disease.
If you've been injured while working on a construction site, you may be able to file a personal injury claim against your employer. Your claim will likely hinge on whether your employer followed the proper safety precautions.
Car Accidents:
US car accidents are becoming common, and in 2019, there were over 6 million car accidents in the country. Unfortunately, these accidents resulted in nearly 40,000 fatalities.
Most car accidents are caused by driver negligence. These can be due to several reasons, from distracted driving to drunk driving, but other factors, such as poor road conditions or faulty car parts, can contribute to car accidents as well.
Car accidents may involve pedestrians, cyclists, and other drivers. Since sometimes it's not easy to tell who was at fault for an accident, it's always best to speak with a personal injury lawyer before taking any legal action. You may get compensation for the following:
Your medical bills
Lost wages
Pain and suffering
See more to know what to do after a car accident.
Medical Malpractice:
Health practitioners are human, and as such, they make mistakes. But when those mistakes lead to patient injury or death, they can be held liable.
Medical malpractice covers many scenarios, from a doctor failing to diagnose a patient's condition, prescribing the wrong medication, to performing surgery on the wrong body part. Birth injuries, as a result of medical negligence, are also considered medical malpractice.
No matter what form it takes, medical malpractice can have devastating consequences for patients. However, to ensure a strong case, you must record and maintain all medical records and bills related to the incident. You should also get a second opinion from another doctor to confirm that malpractice did, in fact, take place.
Product Liability:
Have you ever heard of a bad case of a skin reaction because of using a new soap or makeup? How about broken bones because a certain part of the swing set gave in? Product liability covers all these scenarios and more.
Product liability cases arise when a consumer is injured using a defective product. The defect can be in the product's design, manufacturing, or marketing. It's important to note that not all injuries caused by using a product will lead to a successful product liability case.
For example, if you were using a power saw and cut your finger because you weren't paying attention, that wouldn't be grounds for a successful product liability case.
However, if you were using the power saw as directed, and the blade suddenly flew off, injuring you, that would be a different story. Here, you could have a strong case against the manufacturer of the power saw.
Dog Bites:
Did you know that in the US, nearly 5 million people are bitten by dogs each year? Of those, about 1 million require medical attention. Dog bites can cause serious injuries, such as puncture wounds, lacerations, and infections.
In most states, dog owners are liable for any injuries their dog causes.
However, there are certain exceptions to this rule. For example, if the victim was trespassing on the dog owner's property or provoking the dog, the victim may be unable to recover damages.
If a dog has bitten you, seek medical attention as soon as possible. Try to get the contact information of the dog's owner and any witnesses to the incident. Finally, it will be helpful if you decide to take legal action.
How to Choose a Personal Injury Attorney?
A personal injury attorney is your best ally in seeking compensation for your injuries. These professionals help you with every step of your case, from investigating the accident to negotiating with the insurance company.
With so much riding on the outcome of your case, it's important to choose the right attorney. Here are some essential factors to consider when making your decision:
Experience: You want an attorney who has handled cases similar to yours in the past. This way, you can be sure they know the ins and outs of the legal process and will fight for you to get the best possible outcome.
Communication: Your attorney should be easy to reach and quick to respond to your calls and emails. They must also keep you updated on the status of your case regularly.
Compassion: Your attorney should be sympathetic to your situation and be willing to fight for you. They should have your best interests at heart.
Cost: You should understand your attorney's fee structure before hiring them. Make sure you are comfortable with the price and that there are no hidden fees.
Final Thoughts:
Unintentional injuries are unfortunate but common occurrences. However, the silver lining is that you may be entitled to compensation for any injuries caused by another person's negligence.
If you find yourself in this situation, the best thing you can do is seek legal help. You must also collect as much evidence as possible and be prepared to fight for your rights. Throughout this process, don't forget to take care of yourself. Seek medical attention if necessary and allow yourself time to heal.